Karim Rashid is one of the most creative and diverse designers of our generation. His loud style has called him an audience from every corner of the globe. Karim is an architect, interior designer, writer and product designer who has dynamically touched every facet of design from eye wear and furniture to children toys- and still manages to hold a few hobbies. Talk about stamina!
Today we're taking an intimate tour into his arguably ego-centric home, where he and his wife revel in all things designed by Karim. He says it only breeds more creativity for future designs and likes to test out his products for functionality to see what and how things need improvement. Well HD is all for his eccentric ways because he has definitely given us something to talk about…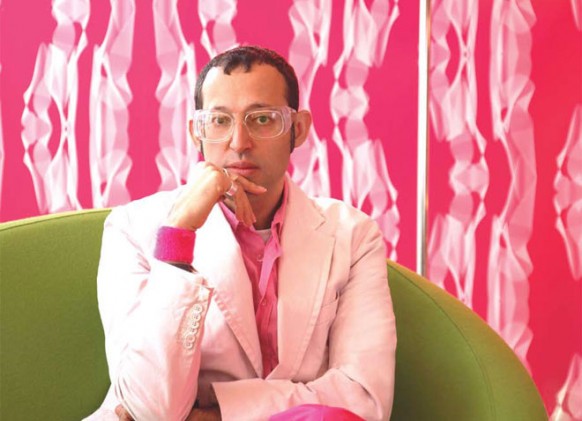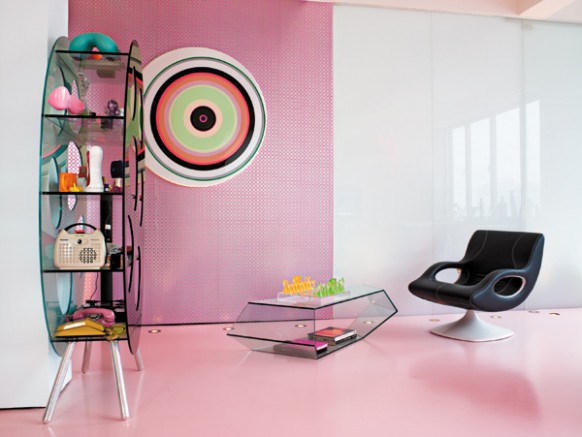 Everything from the lounge chair to the display case to the wallpaper is all his work! It's a pretty amazing site to see… even if you find it all too loud.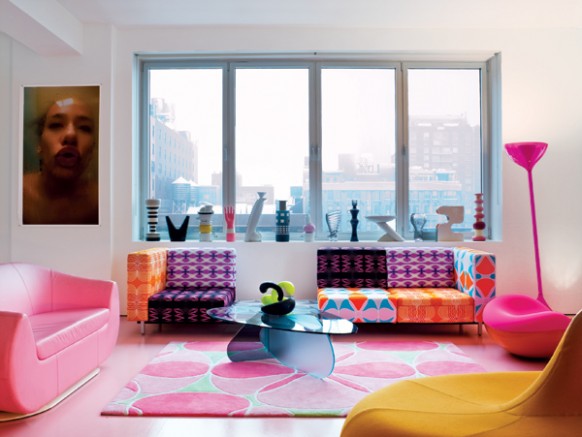 The art on the wall is a photograph Karim took of his wife kissing the shower door. How sweet!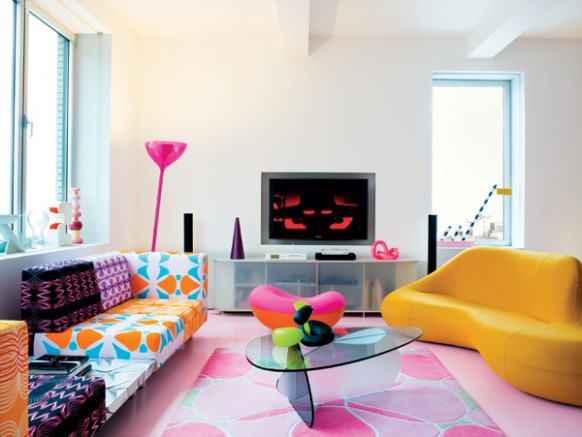 A peek into Karim's home gives us new meaning to 'prized possessions' because they've really won awards!